Company Policy & Pillars
PT Reach International (M) Sdn Bhd is having the following 5 pillars as a fundamental policies of the company Strategy and Planning. These fundamental policies are very crucial to form a strong based for the company's fundamental and it will be a guide for the management in any company's decision and business activities.
INNOVATIVE

|

UNIQUE

|

FUTURISTIC

|

AUTOMATED

|

GREEN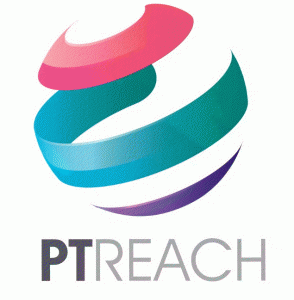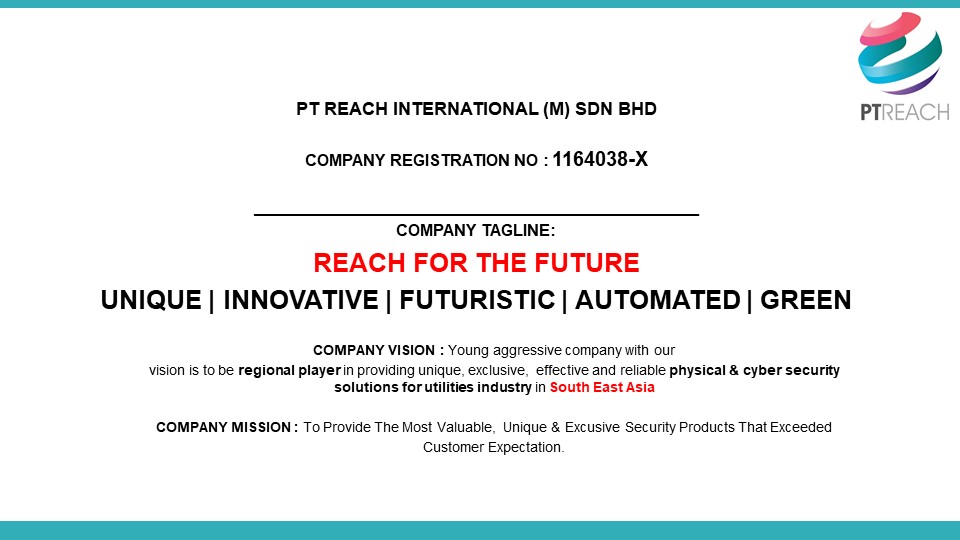 PT Reach International's business strategy are focusing on the following business plan and activities:
To bring only new and unique product to the market whereby no other competitor is having similar products.

To engage directly with the Principle as a sole distributor of their product in Malaysia.

To engage only with the products that have potential for current and future need. The products should be able to be in line with development of future technology and future need.

To be able to produce own products which is unique and can be marketed globally via having own Research & Development capabilities.

To develop own Brand "RENTAKA" which reflect the unique and futuristic products lines which no other similar product available in the global market.

Engage directly with GLC companies in Malaysia and develop capabilities to expand the solutions to regional countries in South East Asia and Asia.

The Company has engaged with most of GLC companies in Malaysia as their registered vendors and suppliers which gives the company opportunities to expand the business faster.

Leverage the good support by SME Corp, MTDC, PUMB, TERAJU, SME Bank, MATRADE, MITI and other government entities in term of finance and also expansion for export to other countries.

Having a good management team that has a good business strategy with the 5 pillars of company policies.