Research & Development
PT Reach International (M) Sdn Bhd own product lines for commercial and retail market under " RENTAKA" branding developed under collaboration between our Research & Development Team and UTHM.
PT Reach International has launched the new brand in the market to represent his lines of product under the brand "RENTAKA". The ambition of the company is to promote Malaysia brand worldwide. Rentaka is a combination of strong, futuristic, aggressive and innovative behavior of the Brand.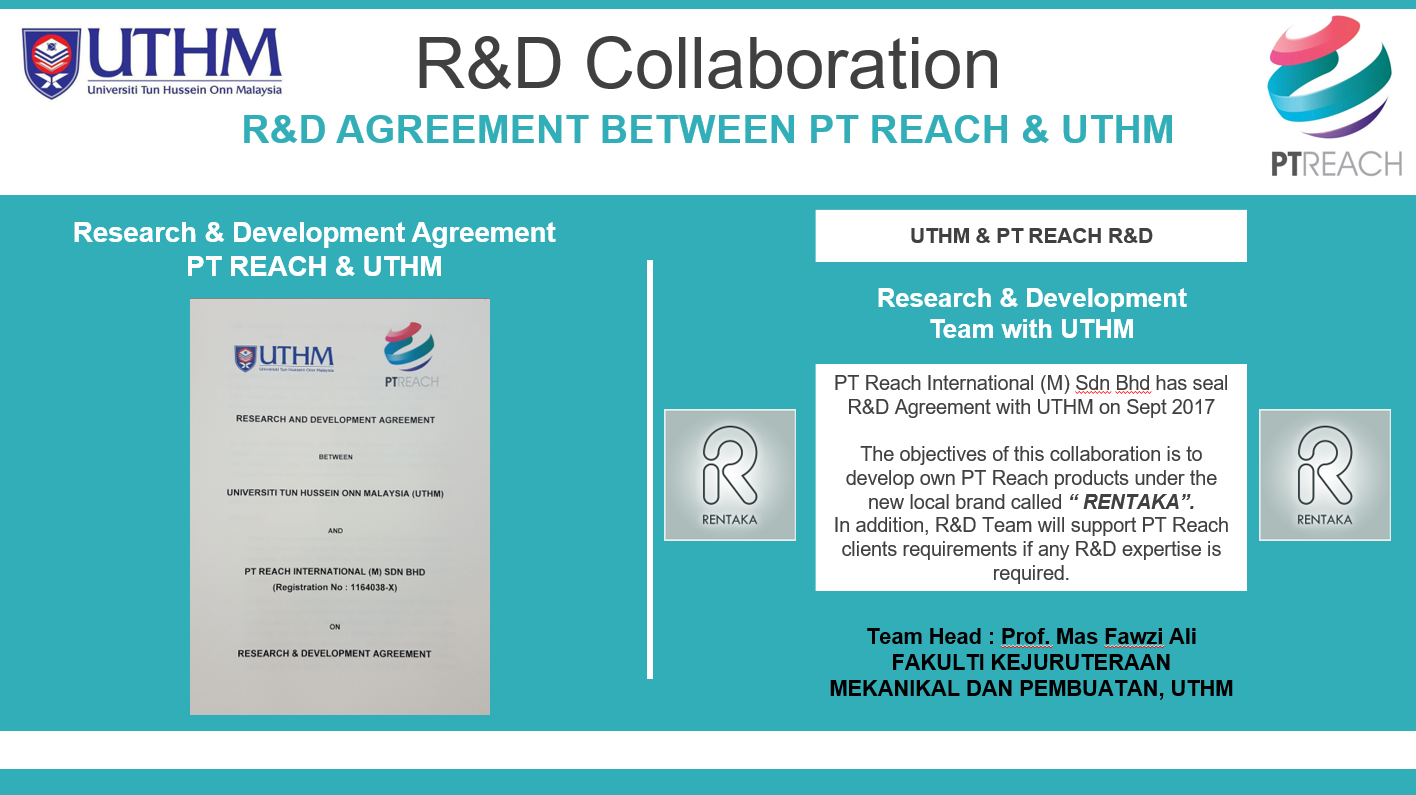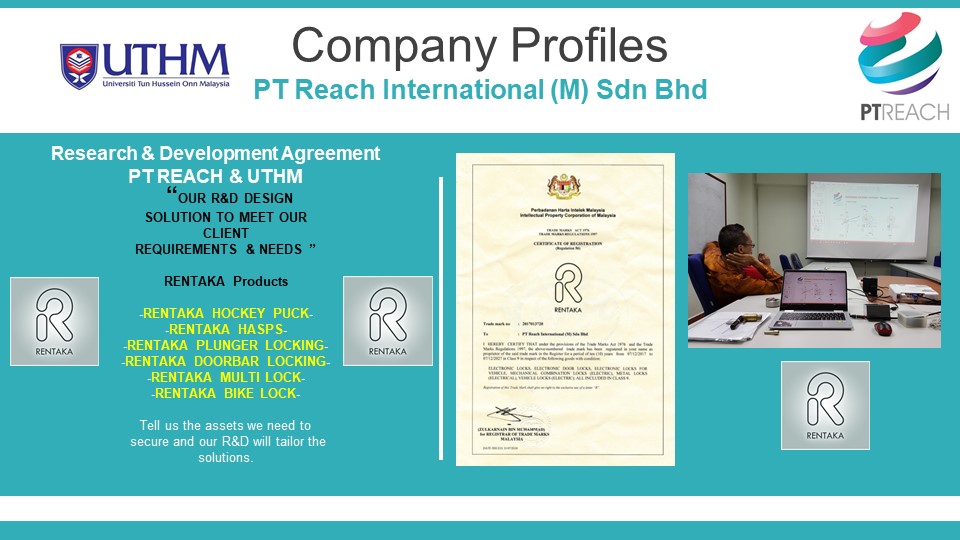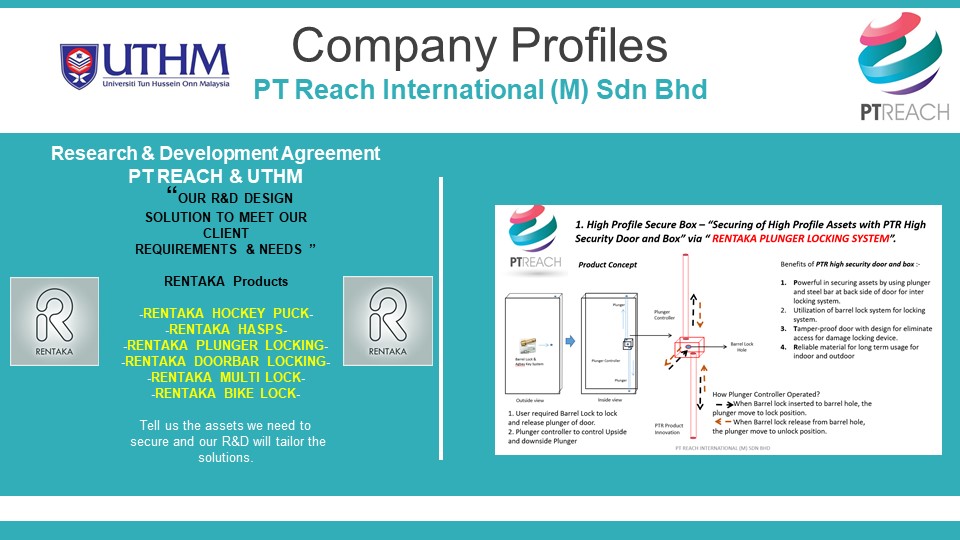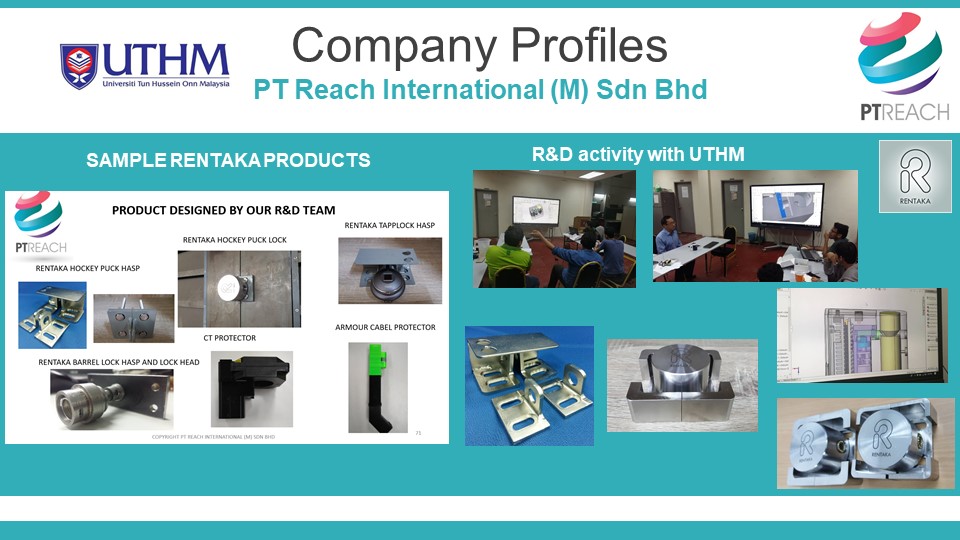 Commercial Market 
Please refer to product section under Rentaka Solution for the details products developed by our R&D Team
R&D  HEAD: Prof. Madya Dr. MAS FAWZI MOHD ALI TEAM : Rais Hanizam , Muhamad Khairul Ilman , Putera Mohamad Adam, Wan Akashah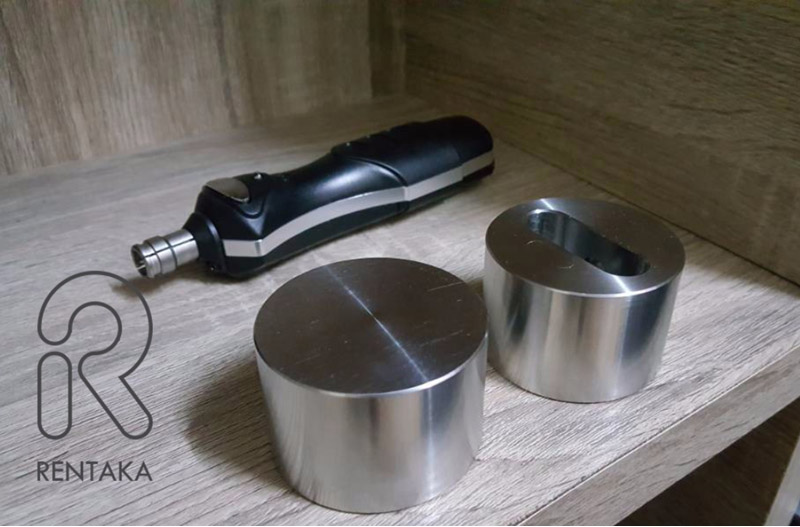 Rentaka Locking System with hybrid solution from Highfield
Rentaka Locking System is a prototype product that the Company has invented for our utility client . This product is one of the products that the Company promote under "RENTAKA" branding. This solution is at the prototype stage and currently being used by our client to secure their substation doors. If this solutions is effective in preventing our client assets , there is huge opportunity for the company to expand the product to other industry such as logistic and telecommunication sector.
Product Features: Hockey Puck Design, Barrel Locking System, Management Software, Audit Trail and access management, Outdoor use.
Potential Market: Utilities Companies, Telecommunication Companies, Logistic Companies, Cargo, Municipal Council and others in Malaysia and other countries globally.
Special Rentaka Hasp for Rentaka Locking System and Tapplock
This product is a supplement for our Rentaka solutions whereby the product will be able to be used together with our Rentaka Lock and Tapplock to give better protection to the assets.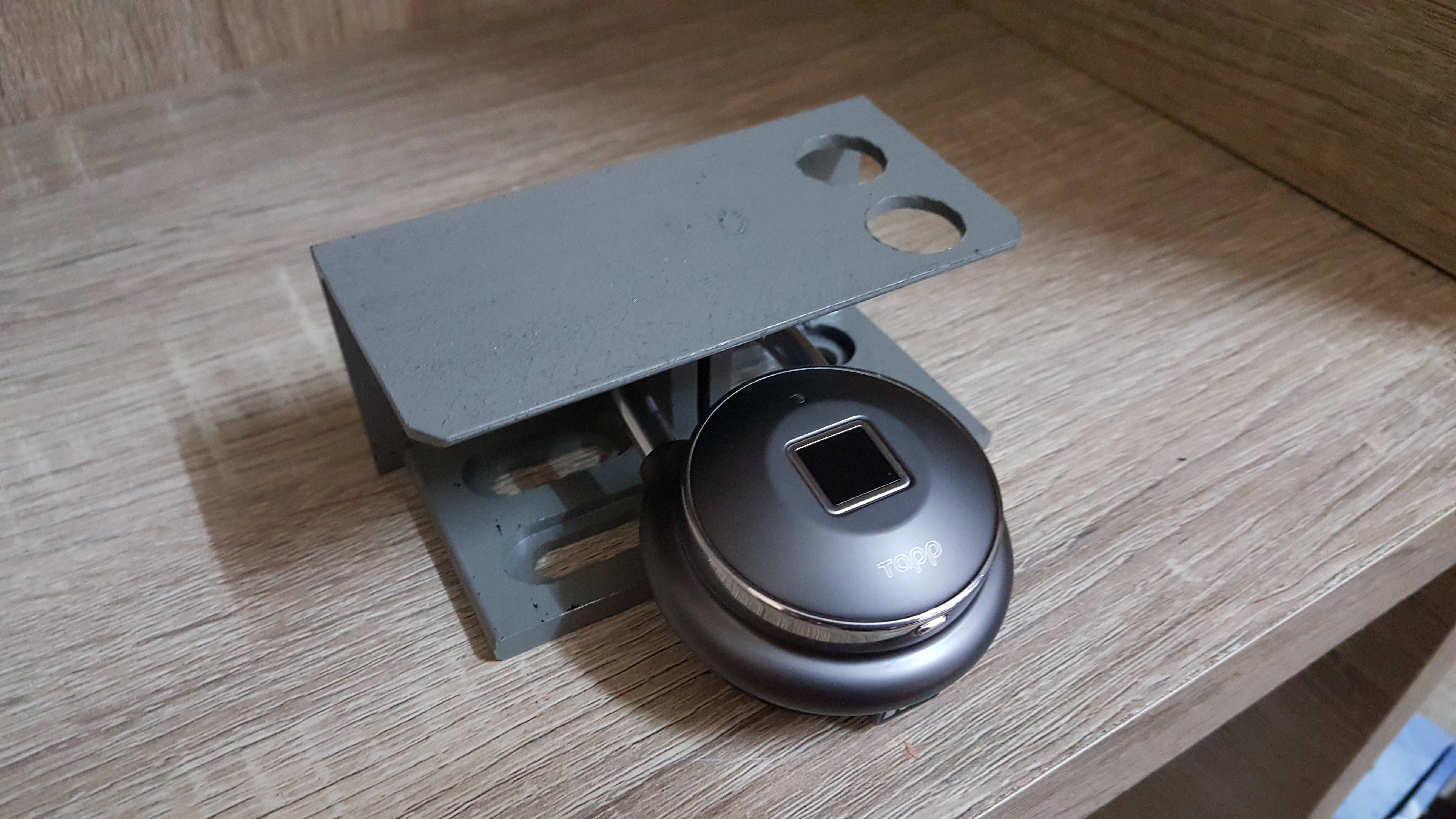 Special Rentaka Lock Head & Flat Hasp for Inner Tite Locking System
One of the component that we are using for Inner Tite Barrel Locking System is the Flat Plat Hasp and Lock Head and PT Reach International (M) Sdn Bhd has invented the new Barrel Lock with new design lock head and hasp  that is suitable and inline with our clients requirements.